A brief introduction to the ever-useful principle of Occam's Razor, or "the law of parsimony". Written by Rik Worth (2017).
A short "symmetrical" comic (mirrored front to back) created as a preview for a undeveloped project exploring the unlikely friendship and rivalry of Harry Houdini and Arthur Conan Doyle. Written by Rik Worth (2014).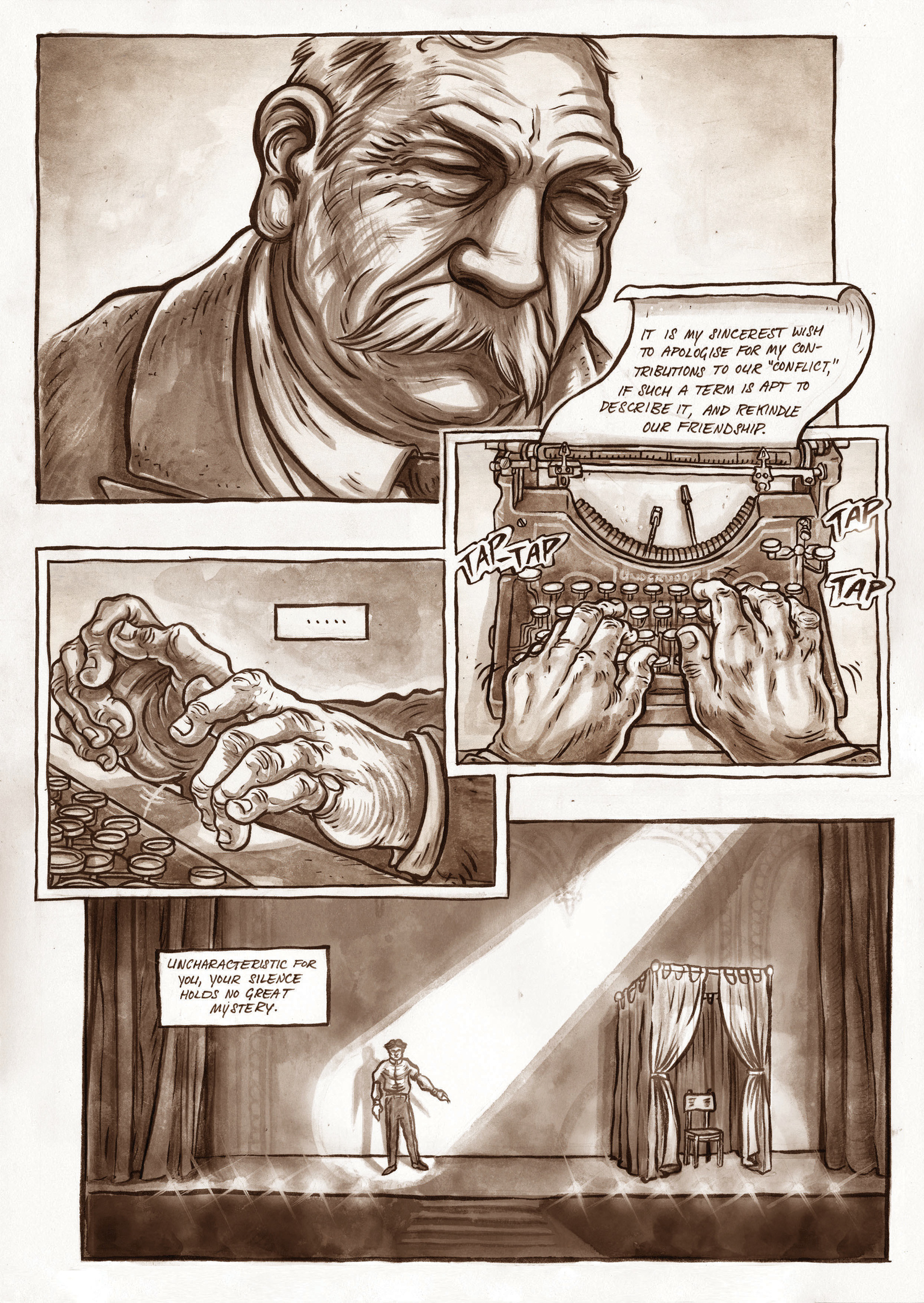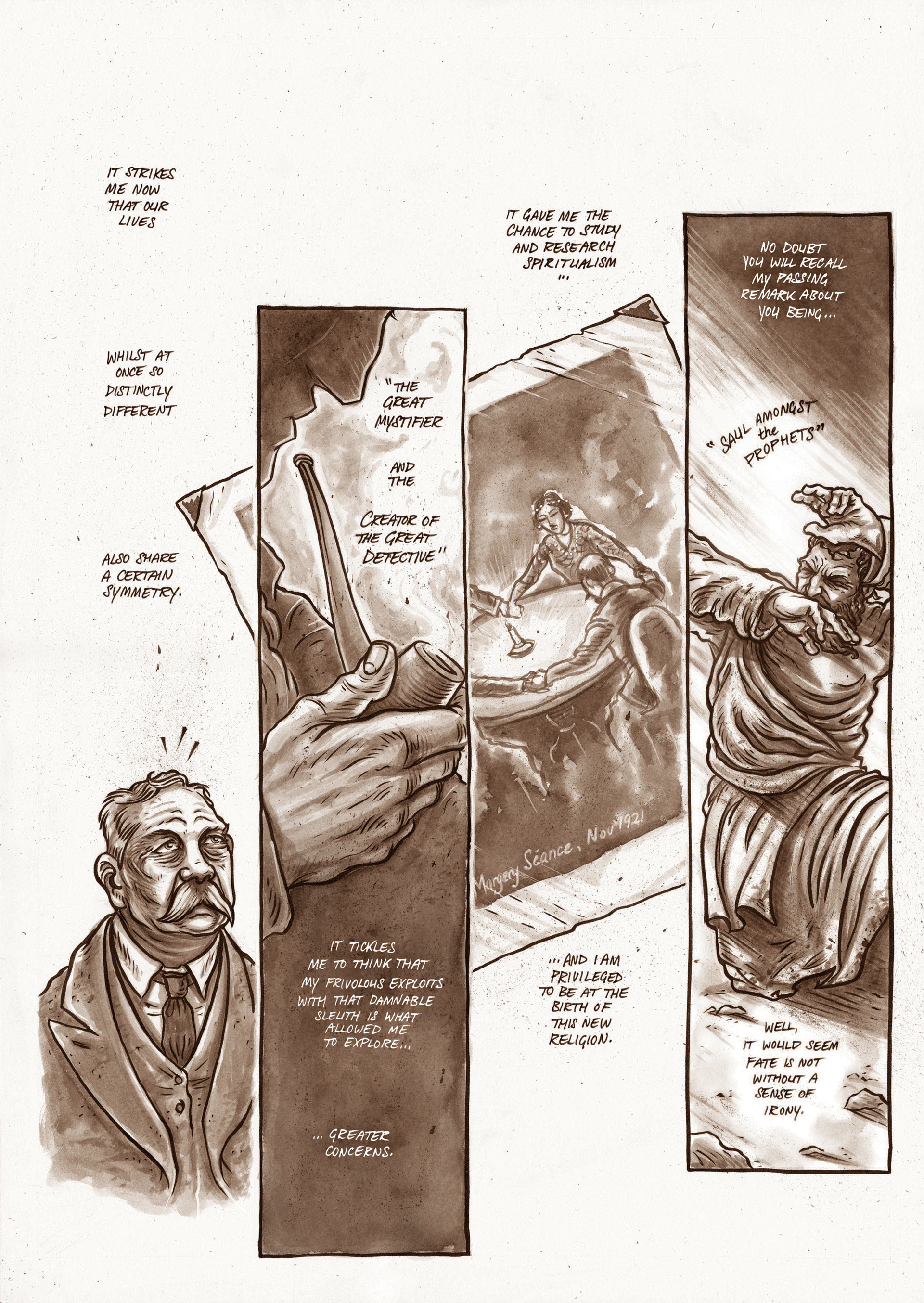 A comic for
The Nib
exploring the apocalyptic philosophies of controversial media figure and former Trump chief strategist Steve Bannon. Written by Rik Worth (2017).
A personal tribute to Carl Sagan (2012).

Panels 1-3 adapted from a
1966 televised interview
with Thornton Page (in the eye patch) hosted by Walter Cronkite. All other text comes from the
Cosmos
series written by Carl Sagan, Ann Druyan and Steven Soter, and other works by Sagan. They are used here for strictly non-profit and educational/entertainment purposes and remain the property of the respective copyright owner(s).
An homage to pioneering illusionist Jerry Andrus, originally appearing in

Skeptical Inquirer

(winter 2016).
A political satire comic originally appearing in "

The Corbyn Comic Book

" anthology from Self Made Hero. Written by Rik Worth (2017).
An homage to "Superman" originally appearing in the
2015 Thought Bubble Anthology
from Image Comics. Written by Rik Worth (2015).